Introduction
You know Baskin-Robbins, the US's most popular ice cream. But do you know about ice cream around the world? In this article, I've listed 10 popular ice creams from around, from American ice cream to UK's Walls. All of them are HERSHEY'S trade partners and open new markets for HERSHEY'S chocolate by leveraging their business strengths in various markets around the world.
1 Baskin-Robbins
This iconic ice cream brand needs no introduction. Originated in California in 1945, Baskin-Robbins is reputed for its "31 flavors" of ice cream. It was a popular concept that allowed its customers to sample different flavors for each day of the month. They also frequently introduced new flavors from time to time. Today, there are over 7,500 outlets in more than 50 countries including Malaysia, where you can easily locate them in major shopping malls as well as standalone physical stores.

2 Ben & Jerry's
You have probably encountered this famous American ice cream brand before in major supermarkets in the freezer section, where they are sold in pint-sized tubs. They carry a wide range of exciting flavors like "Chunky Monkey" (banana ice cream with fudge chunks & walnuts) and "Chubby Hubby" (vanilla malt ice cream with peanut fudge-covered pretzels, fudge & peanut butter swirls).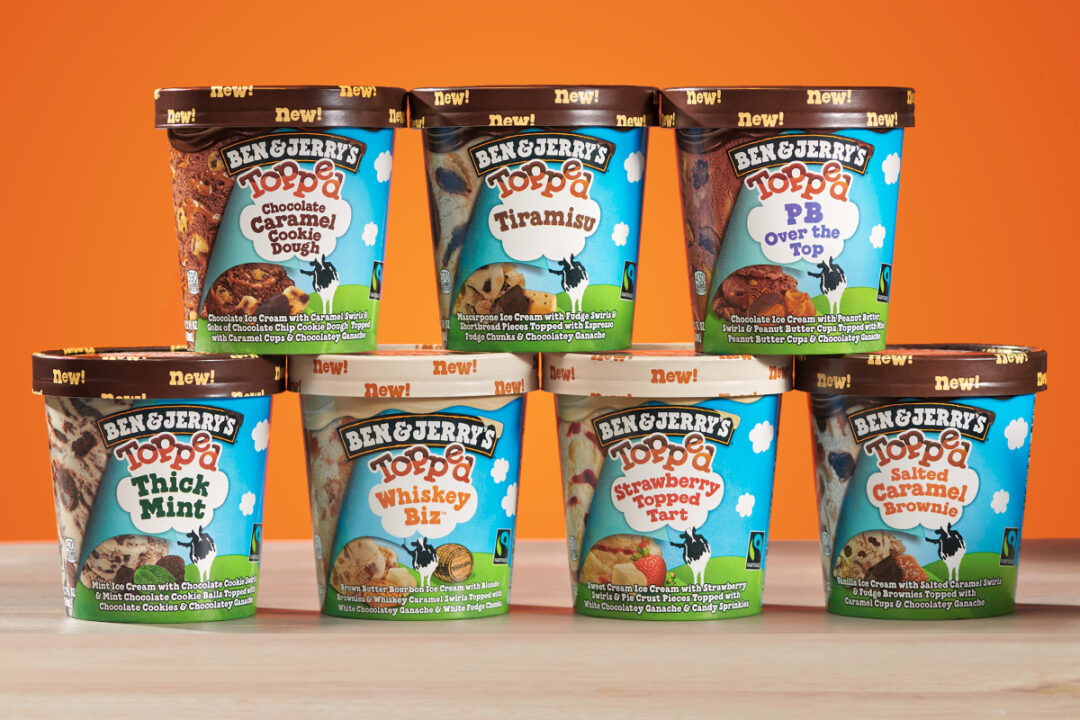 3 Bulla Ice Cream
This family-owned Australian dairy company is known for manufacturing a premium range of dairy products from ice cream to cottage cheese. Just like the rest of their products, Bulla's selection of ice creams is all crafted using only the freshest milk and cream.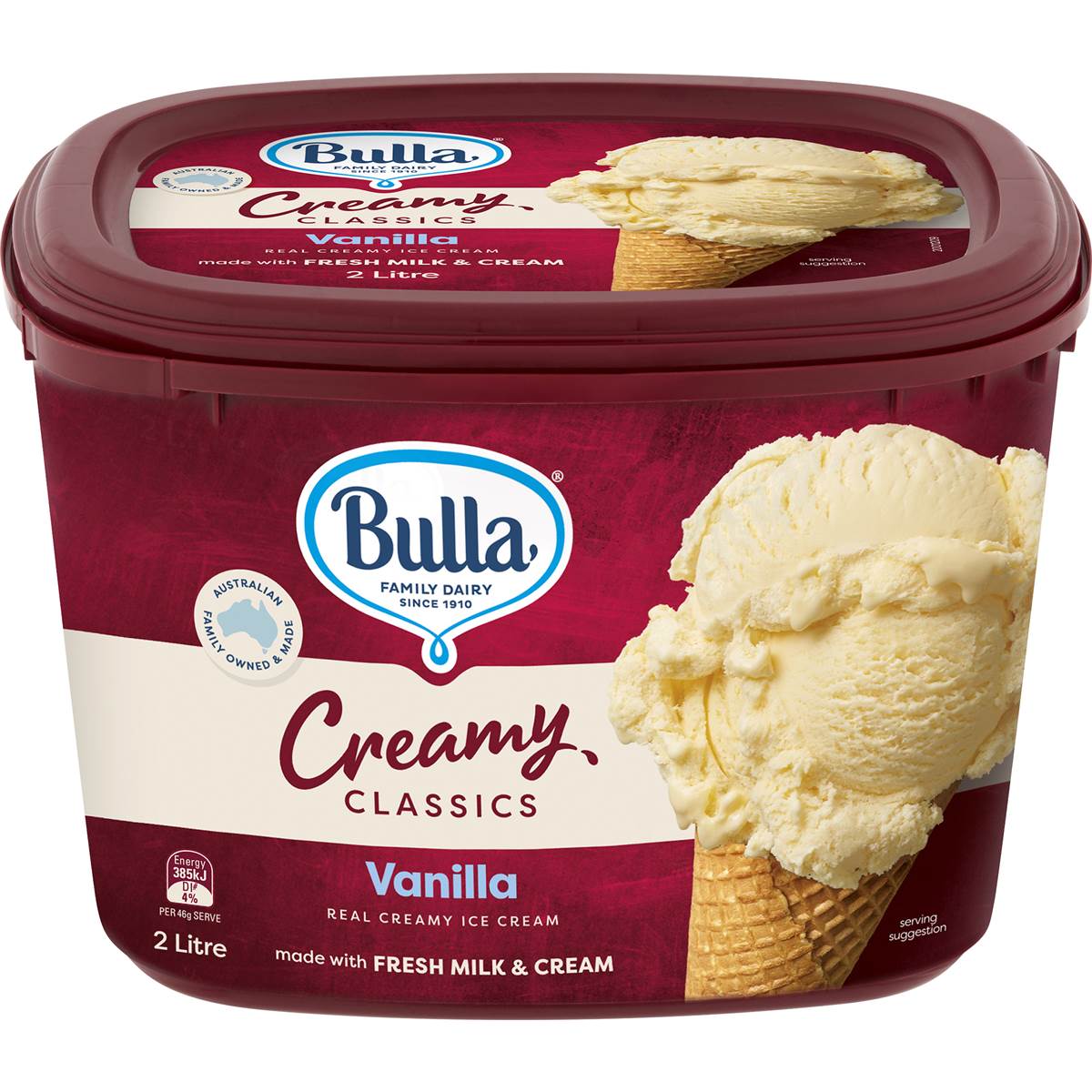 4 Cold Stone Creamery 
This Arizona-based ice parlor chain has been around since 1988. They specialize in premium ice cream using only the best ingredients with 12 to 14% butterfat and are made fresh on a daily basis. One of the major selling points is their signature mix-in creations, which are basically a blend of your favorite ice cream with your choice of mix-ins (e.g. chocolate chips, cookie dough, Oreo cookies). Then, everything will be mixed in and folded altogether on a frozen granite stone. You can choose to personalize your own mix-ins or simply pick one of their "Signature Creations" such as "Founder's Favourite" (sweet ice cream with pecans, brownie, fudge, and caramel) and "Birthday Cake Remix" (cake batter ice cream with rainbow sprinkles, brownie, and fudge). The good news is, that Cold Stone Creamery has already made its presence in Malaysia this year at Pavilion KL and MyTown Cheras.
5 Dairy Queen 
Dairy Queen or popularly known as DQ may be old school by today's standards. But it remains as one of the most popular ice cream brands in the world that have managed to endure the test of time. We are talking about surviving for almost eight decades since its establishment in 1940! In 1985, they introduced a new type of ice cream known as "Blizzard", which is basically a mechanically-blended soft serve with various add-ons like Oreos, M&M's, cookie dough, and brownie pieces.
6 Haagen-Dazs 
Haagen-Dazs is often synonymous with premium ice cream, especially given its reputation for using only the finest ingredients as well as real cream and milk. The brand made its debut in 1961 by Reuben Mattus and his wife Rose, where they initially started with only three basic flavors: chocolate, vanilla, and coffee. But their business has since grown into one of the world's most recognizable ice cream brands and the rest, as they say, is history.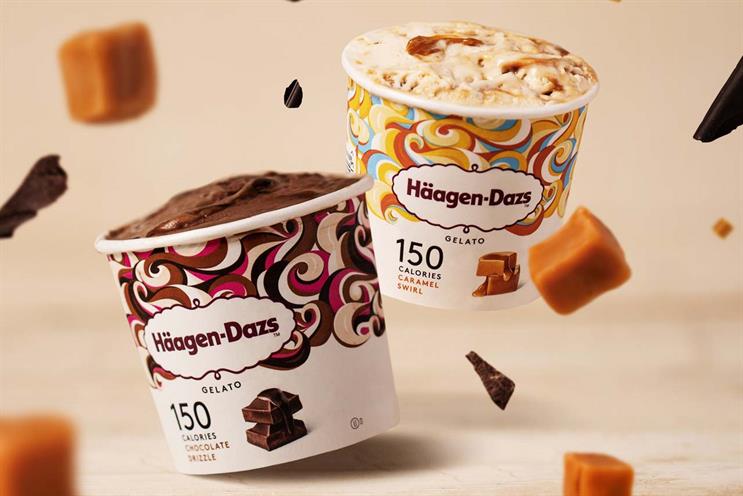 7 Iberry
Iberry prides itself in producing premium homemade ice cream using carefully-selected quality ingredients. They are particularly known for selling more than 100 flavors. Some of them are unique with the likes of "Tamarind Sorbet, "Pumpkin Almond", "Wild Rice" and "Guava & Salted Plum
8 Inside Scoop
America may be home to many popular ice cream brands. But we have our very own Inside Scoop made in Malaysia. Founded in 2013 by Edmund Tan and Shiew Li, they produce handmade ice cream using only quality ingredients with no artificial flavors or preservatives. Apart from serving familiar ice creams like vanilla and chocolate, Inside Scoop is particularly reputed for introducing uniquely Malaysian flavors such as durian and cempedak.
9 Meiji 
Founded in 1917 as a dairy company, it wasn't until the year 1924 that Meiji first ventured into the ice cream business. They launched the Meiji Essel Super Cup range in 1994, which proved to be popular among many consumers. Some of the flavors available include vanilla, matcha, chocolate cookie, and blueberry yogurt.
10 Wall's
It's hard to believe that Wall's actually started it's business selling meat products back in 1786. They eventually found huge success when founder Richard Wall's grandson Thomas Wall II introduced the ice cream product in the early 1920s. Now owned by Unilever, Wall's has produced some of the world's famous ice creams such as Cornetto and Magnum.
FAQ.
What is the best ice cream?
This minty ice cream is a favorite because it's unlike other ice creams.
What's the Best Ice Cream in America?
1. Vanilla Above all types of ice cream flavors, vanilla is America's favorite for a reason: it's simple and it goes with everything.
What is Cookies & Cream?
Cookies & cream is a new take on vanilla because it has chunks of cookies so your customers can eat a lot without getting bored with their ice cream.
What is Chocolate Ice Cream?
Along with that, chocolate ice cream is a favorite of many because it can be rich or light.
What's the most searched ice cream brand?
While there are literally thousands of flavors worldwide, the company chose to focus on 22 flavors, which revealed that 113 out of 121 countries searched for chocolate ice cream more than any other flavor in the past year.
What is Neapolitan Ice Cream?
Two percent Also called harlequin ice cream, the Neapolitan is a type of ice cream composed of three separate flavors (vanilla, chocolate, and strawberry).
What is Ice Cream?
Ice cream can be traced back as far as 3,000 BC to ancient China where crushed ice was flavored with fruit juices.
What Is an Ice Cream Float?
Ice Cream Ice Cream Float An ice cream float is a beverage consisting of ice cream that is placed in a soft, fizzy drink.
What is Affogato?
Affogato translates as drowned, referring to the preparation process in which steaming espresso is generously poured over a scoop of gelato.
What Is Ice Cream Cake?
Ice Cream Cake Ice cream cake is a dessert consisting of layers of ice cream and cake pastry.
What is Kulfi?
Kulfi is a traditional Indian ice cream made with slowly simmered whole milk.
What Is an Ice Cream Sandwich?
Ice Cream Sandwich Ice cream sandwich is an American dessert that dates back to New York City in 1899.
What are the different types of ice cream sandwiches?
Nowadays, ice cream sandwiches are not made with only wafers and cookies, there are varieties that are prepared with brioche, waffles, croissants, and even churros.
What is Turkish Ice Cream?
Turkish ice cream is believed to originate from the city of Maraş—hence the name—and what really sets it apart from other varieties is its resistance to melting and a particularly dense, chewy texture.
What is salep?
These qualities are brought by adding two thickening agents to the basic milk and sugar mixture: Arab gum, also known as mastic resin, and salep—a type of flour made from the root of the early purple orchid.
What Is Banana Split Banana split?
Banana Split Banana split is a classic dessert consisting of a lengthwise-cut banana topped with scoops of strawberry, vanilla, and chocolate ice cream.
What Is a Sundae?
A sundae is ice cream topped with a sauce or syrup, typically served in a bowl.
What are the most common ingredients for an ice cream sundae?
Cherries, dairy cream, and nuts are the most common additions to the popular treat.
Want To Know More About Them?
* Email address Subscribe to our Newsletter Receive monthly round-ups of our most popular pieces.
Conclusion
Ice cream is a magical treat that has been enjoyed by millions of people around the world in one form or another. It can be found in ice cream parlors, fast-food chains, and even carts! If you're craving a delicious dessert that will cool you off during the summer or warm you up during the winter, look no further than these top 10 ice cream brands. These brands range from old-fashioned to trendy, but they all have one thing in common: they turn your sweet tooth on with their delicious belief treats!
.