Introduction of 10 Best luxury Kitchen Designs
Experience a swoon-worthy, chef-inspired kitchen and discover a world of culinary and entertaining possibilities. Indulge in the fantasy of cascading waterfall-edge countertops, elaborate statement fixtures, and natural light-filled spaces. Let your mind wander to intricate cabinetry, open floor plans, and designer fixtures, and bring your dream kitchens to life.
Check out our twenty-five luxury kitchens ideas and expansive culinary spaces and if you're looking for more obsession-worthy spaces,
1. Double Kitchen Island
The beauty and structural details exhibited in this space are perfection! The color palette is clean, yet rustic and the dual island lends itself perfectly to hosting large gatherings.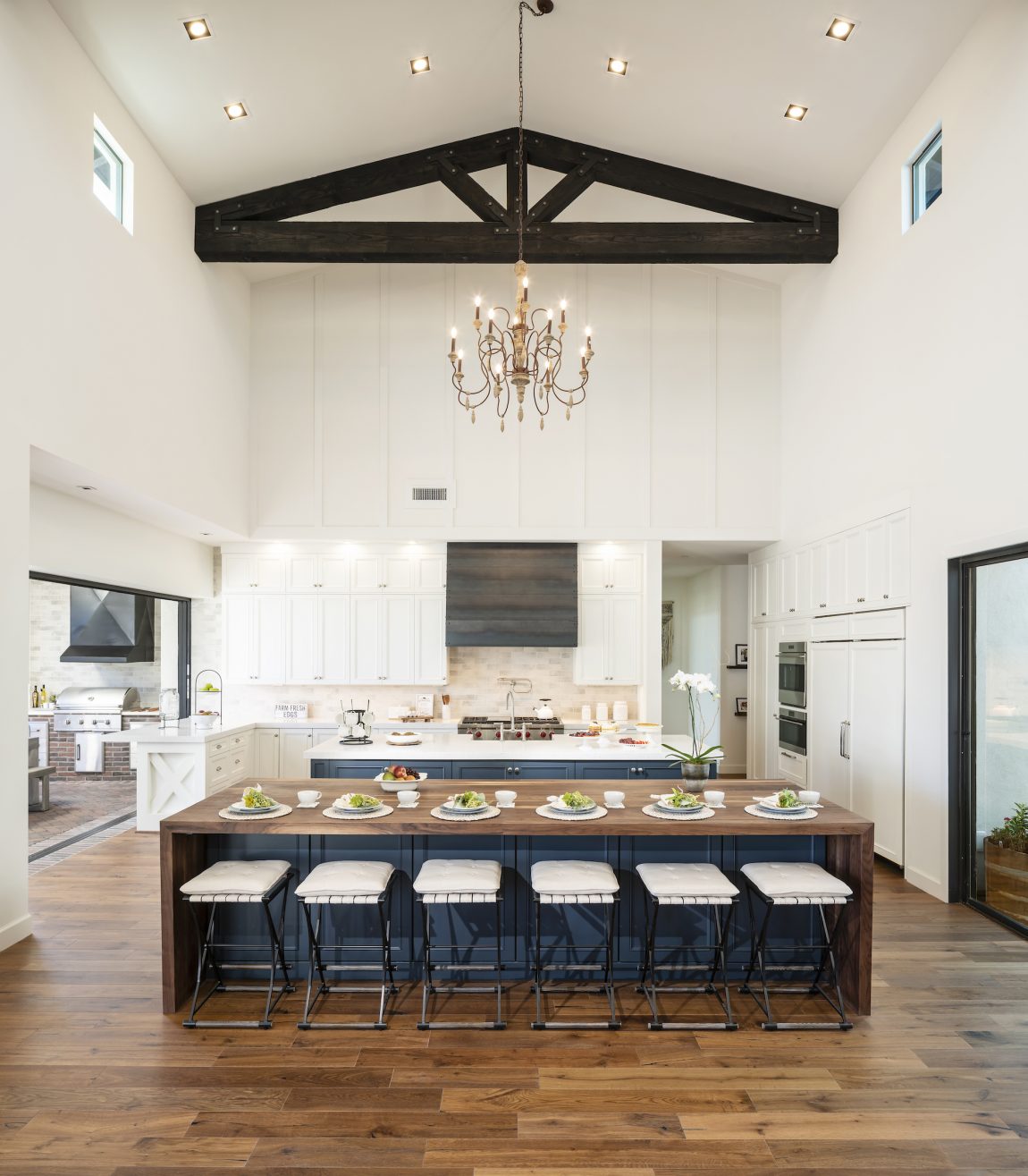 Gilbert, AZ
2. Pop of Color in Kitchen Decor
The bold blue island gives this kitchen a unique style and character. This is a modern, one-of-a-kind look that will not be easily forgotten.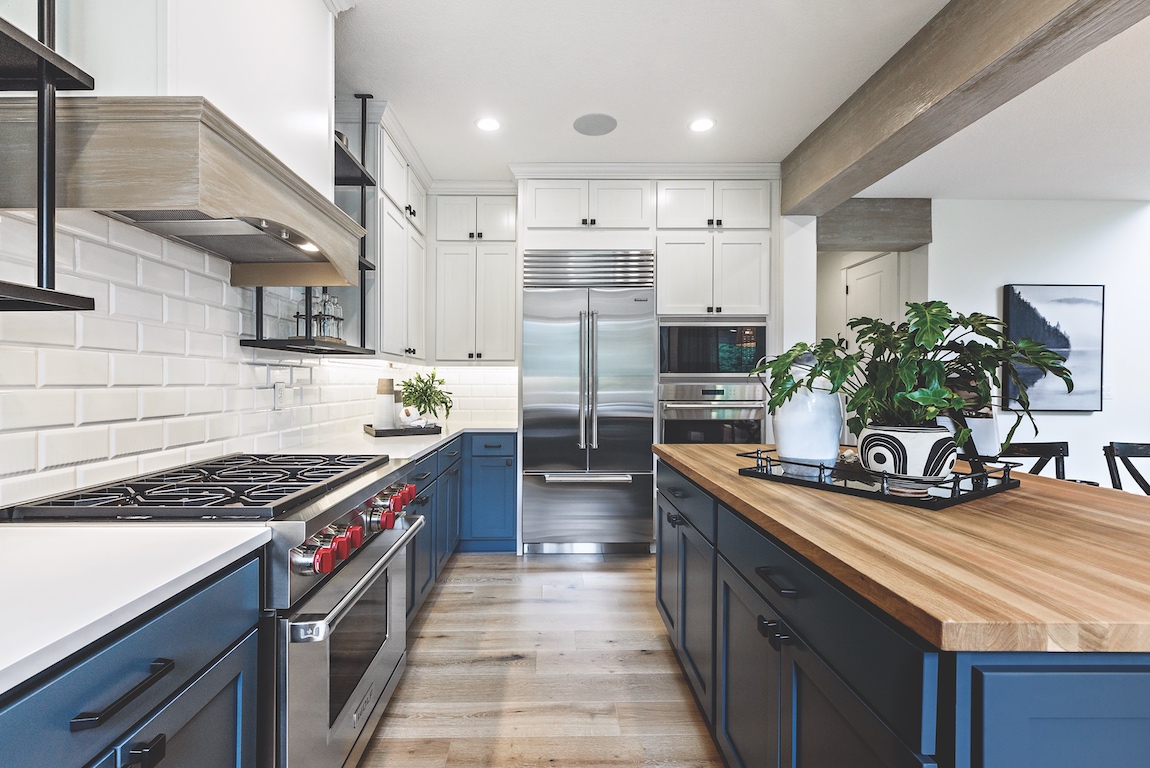 Happy Valley, OR
3. Seamless Transition from the Kitchen to the Outdoors
Outdoor living spaces are becoming more and more popular. This stunning example of luxury combined with comfort while bringing the outdoors in is perfected by keeping the colors simple and understated.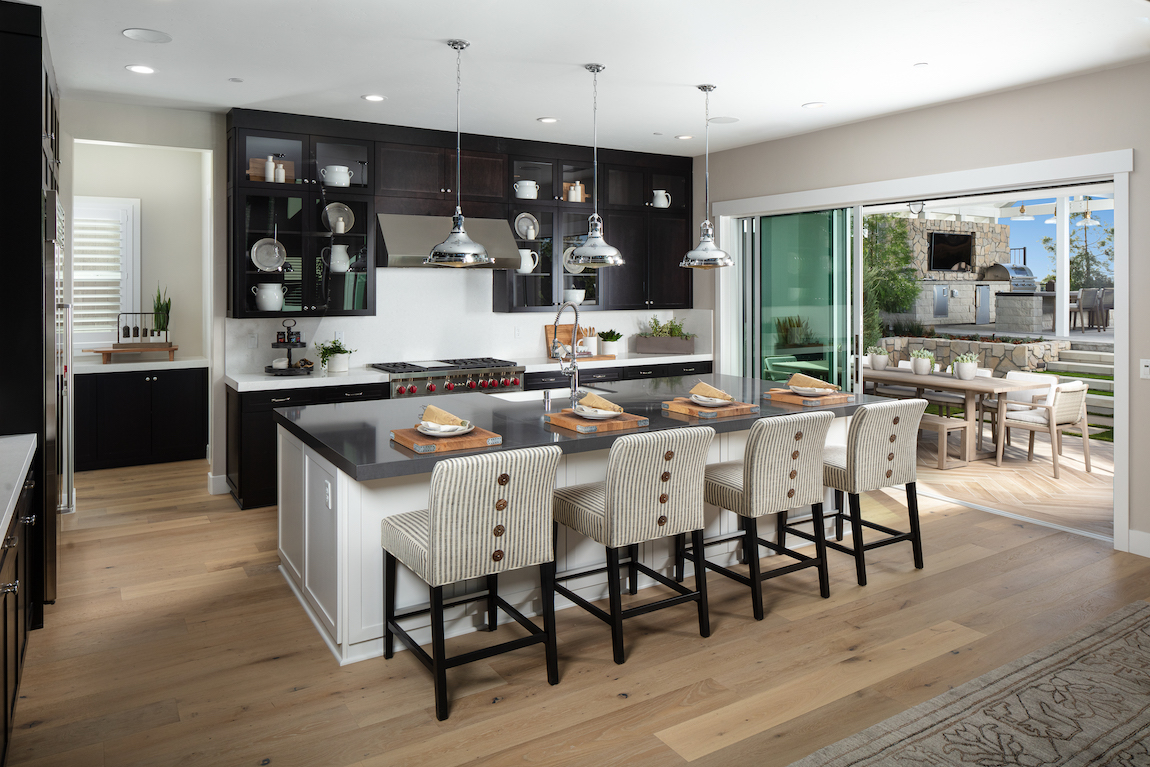 Rocklin, CA
4. Rustic Wood Range Hood
Create a rich yet rustic space by mixing wood tones, textures, and colors. The wood hood is the statement piece, highlighting the large industrial slide in a range perfect for any chef.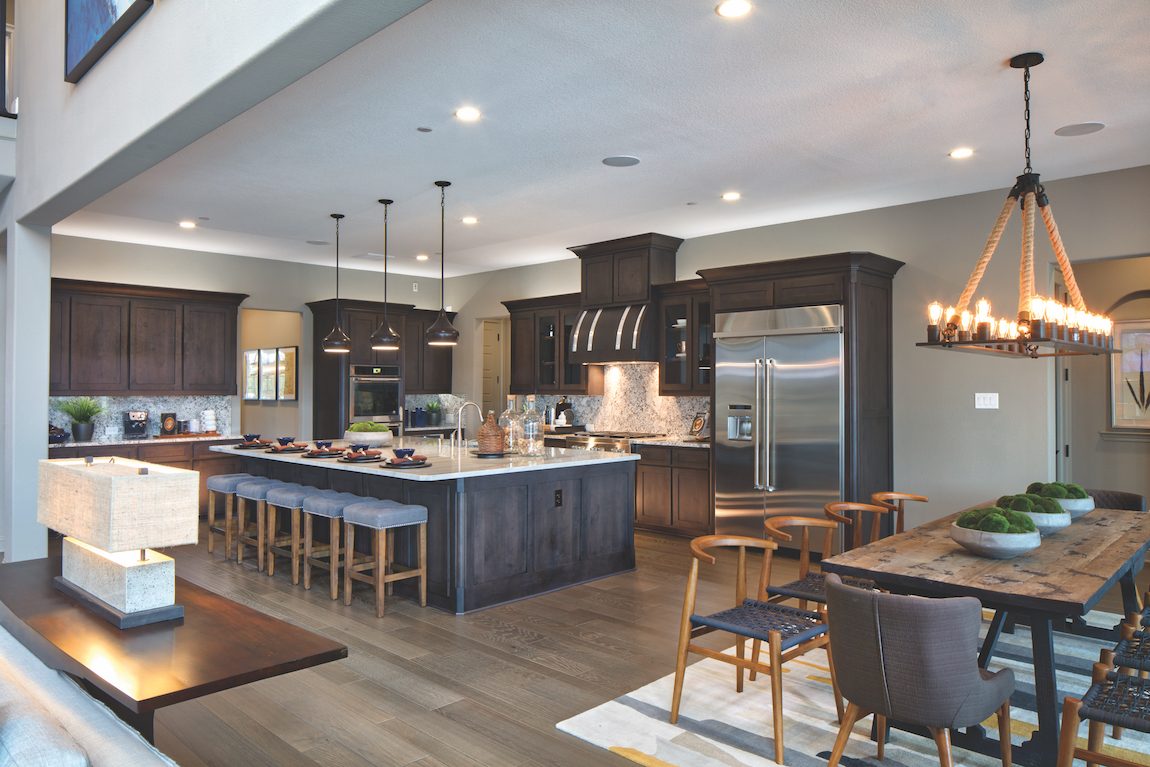 Southlake Meadows, TX
5. Luxurious Display for Wine
A glass-enclosed wine cellar will enhance the sophistication of any kitchen, providing any wine lover with a clear view of their expansive and impressive collection.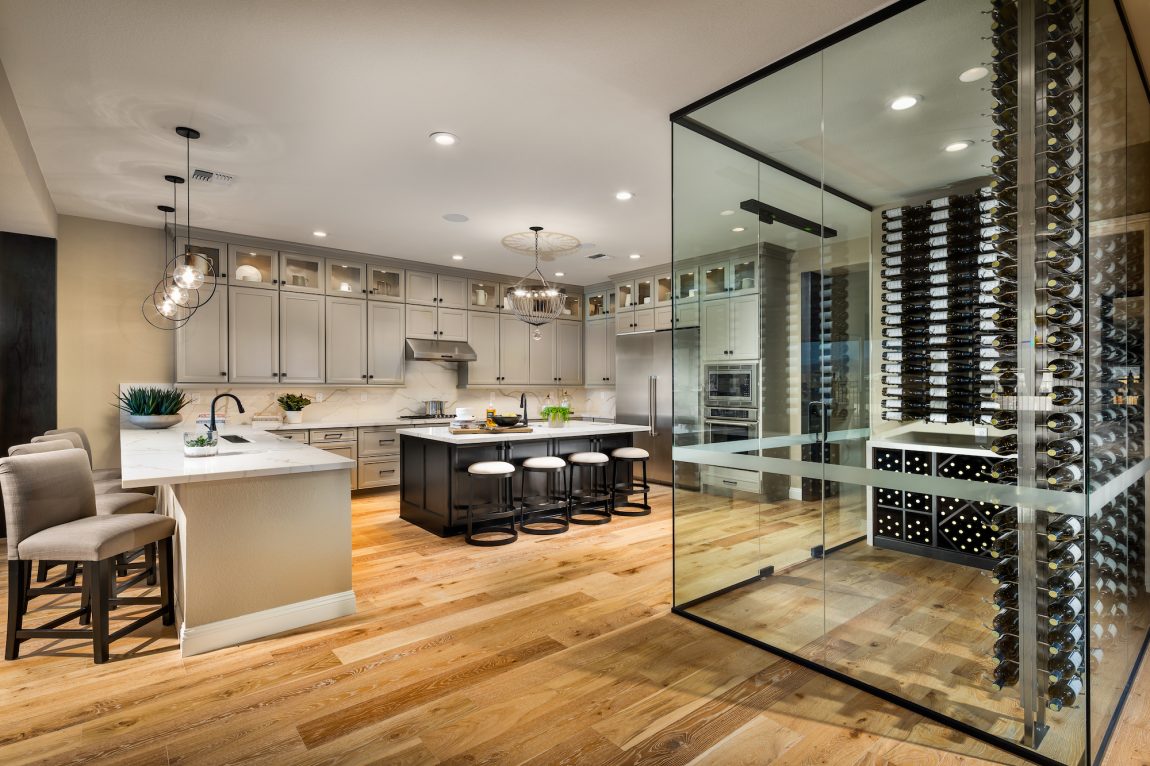 Reno, NV
6. Herringbone Pattern Backsplash
The herringbone pattern adds additional character to the already unique blue ceramic backsplash. The clean white cabinets are simple yet impactful in this tasteful, modern kitchens design.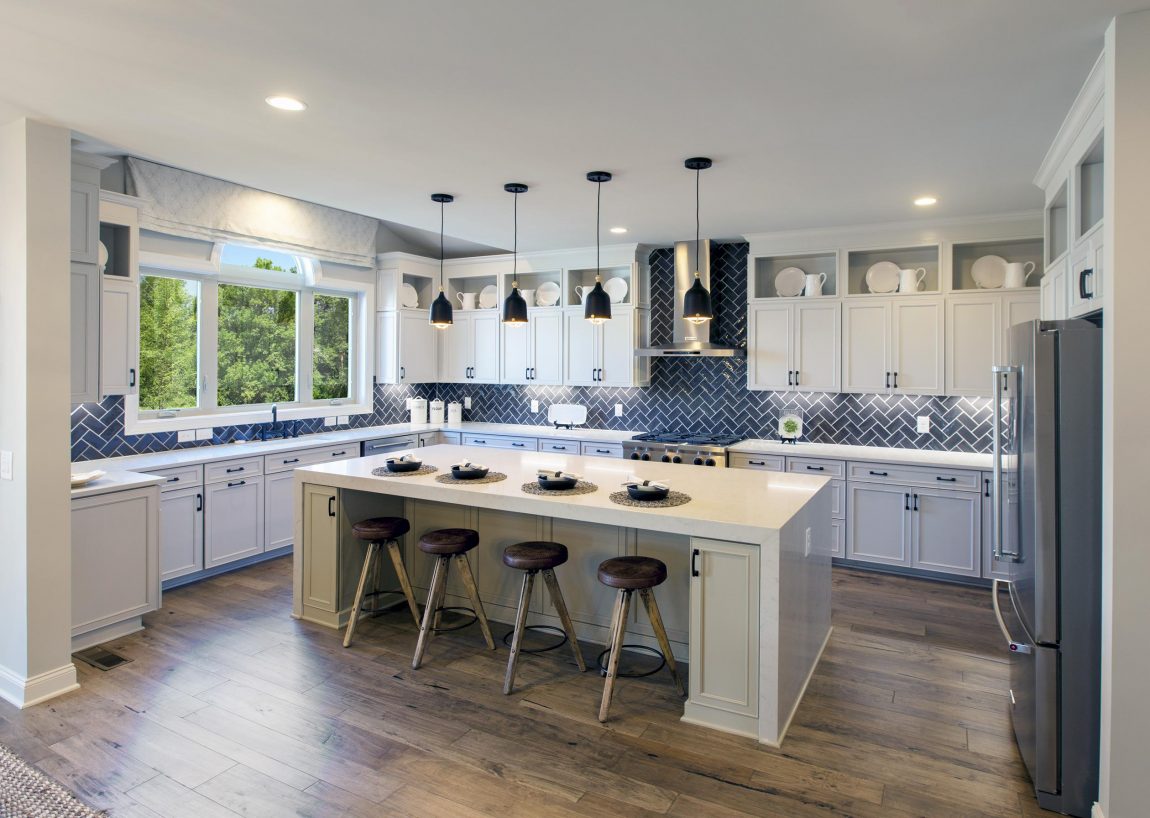 Lancaster, SC
7. Transitional Style Design
Mixing cabinet finishes, textures, and styles is an easy yet impactful way to add to the transitional feel of a space. The color of the oversized lighting fixtures beautifully compliments the island cabinetry.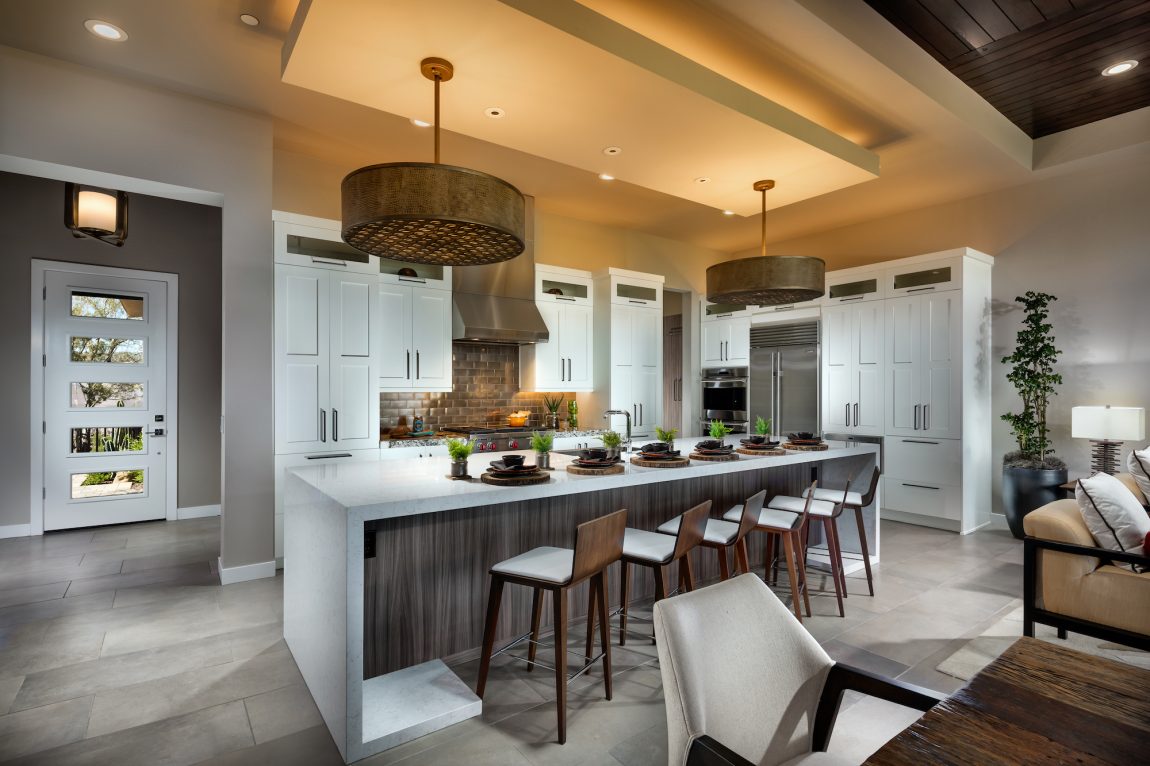 8. Pot Filler Faucets
Integrating a pot filler in any kitchen is an effective way to provide convenience and ease while preparing meals. It is a feature that appeals to even the most seasoned chef.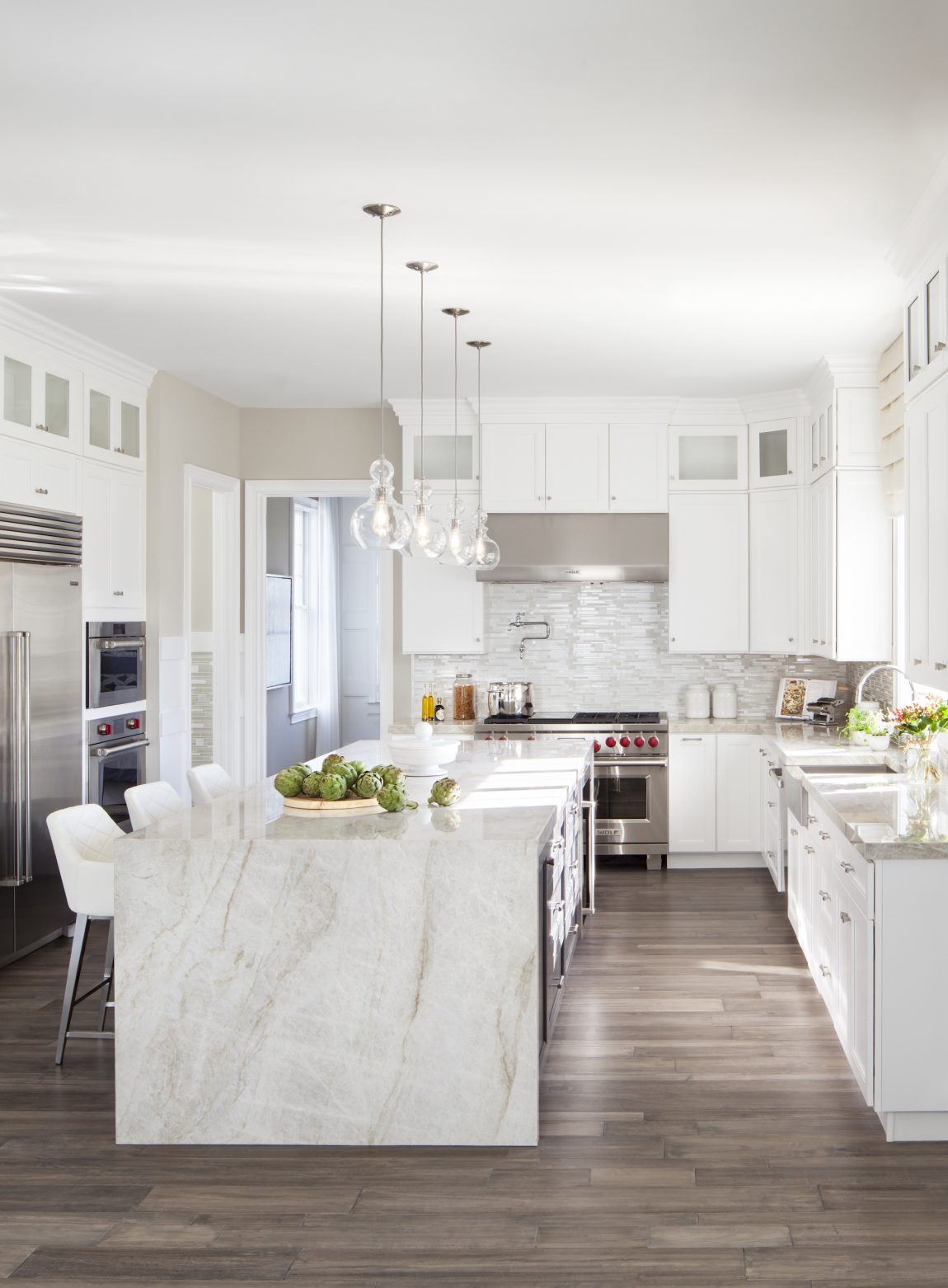 9. Industrial Style Kitchen
An industrial style can be modernized by incorporating accessories and artwork with clean lines and pops of color.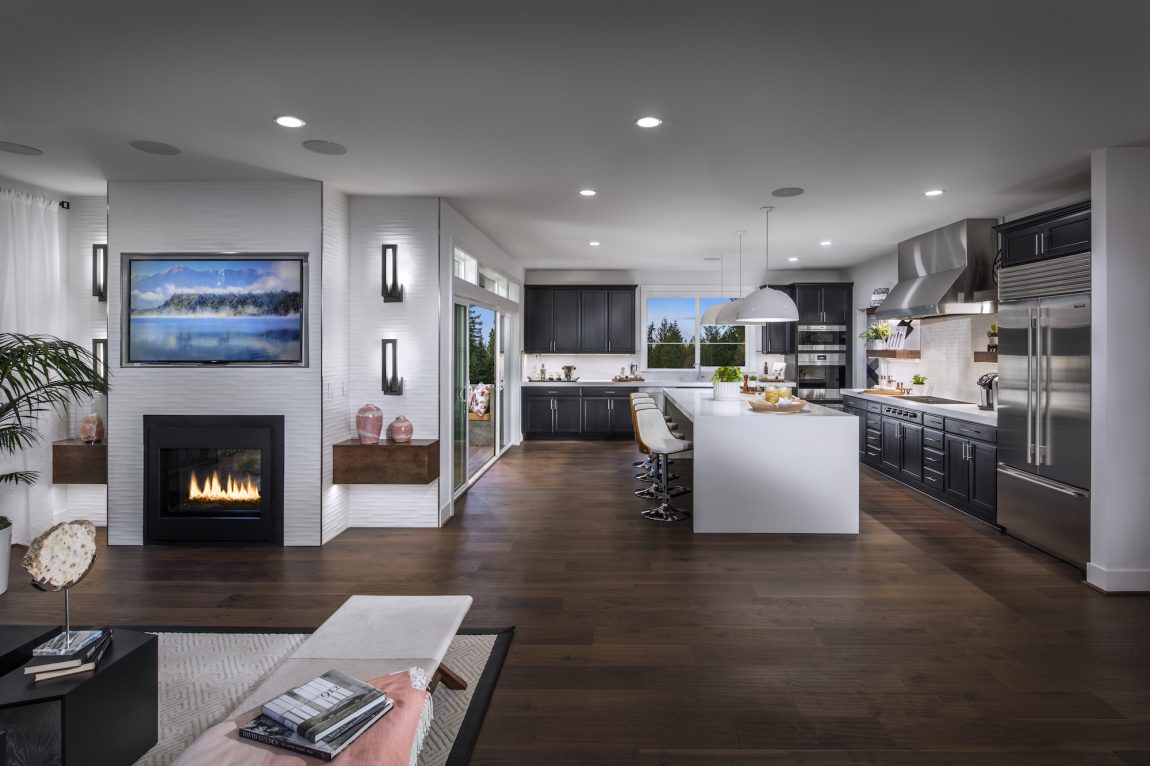 Kirkland, WA
10. Off-the-Kitchen Sunroom
The addition of a sunroom not only creates more seating for dining and entertaining, but is a lovely way to bring more natural light, space, and warmth to any kitchen.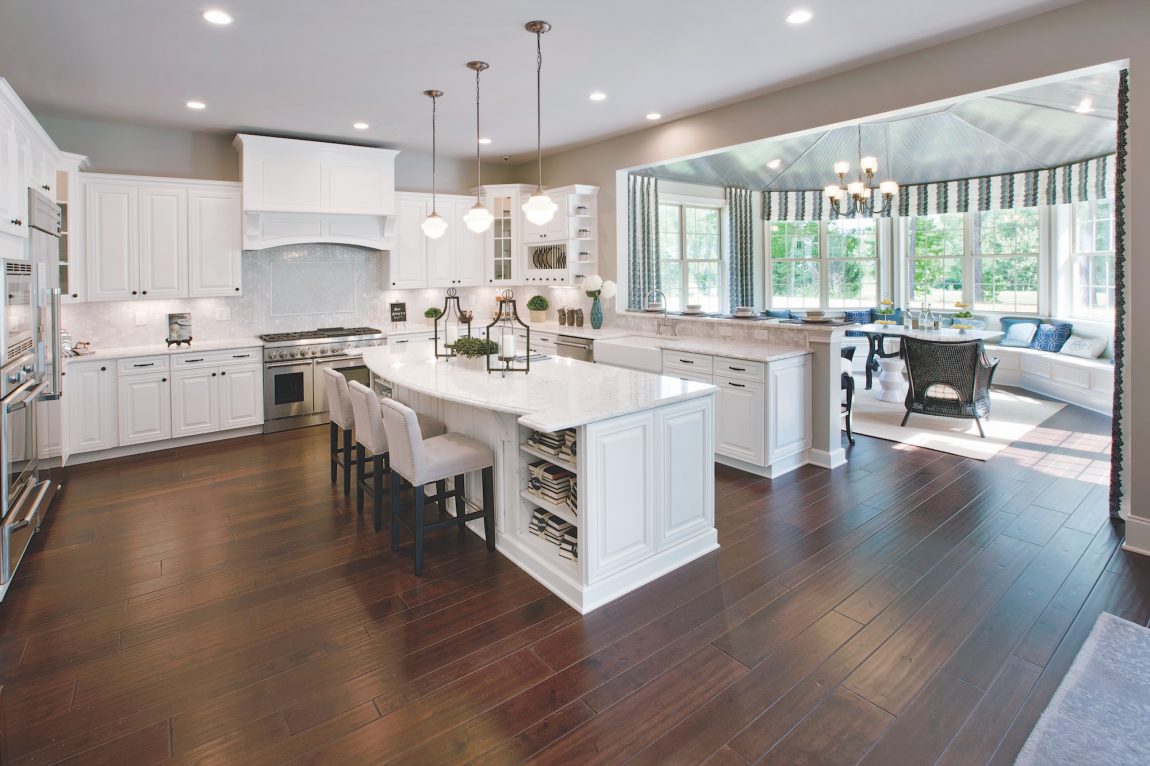 Wake Forest, NC
Conclusion
Step into gourmet living and get inspired for your dream home. Discover luxurious kitchen designs and indulge in the enticing ideas for your dream kitchen.